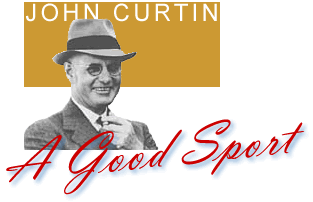 Australians are known for their obsession with sport and John Curtin shared this national passion, both as a participant and as a spectator.

A powerful leader who likened his cabinet to a sporting team, John Curtin often compared the rigours of politics and wartime with the challenges of the sporting arena.

Well regarded as 'fairest and best' John Curtin was a good sport.