Born: 2 February 1859
Died: 8 July 1939
I regard sex as the central problem of life… sex lies at the root of life, and we can never learn to reverence life until we know how to understand sex. 1
Havelock Ellis was a British sexologist, physician and social reformer. He was born in Croydon, London in 1859, the son of a sea captain, Edward Peppen Ellis and Susannah Mary Wheatley. 2 He was reported to be a child prodigy and at the age of 12 prepared his first manuscript entitled The Precious Stones of the Bible. 3

In April 1875, Ellis left London for Australia. In Sydney, he took up a position as master of a private school, even though he had no teaching credentials. Once his lack of training was discovered Ellis was fired from the position. He then took teaching positions as a tutor located a few miles from Carcoar, and as assistant master and eventually headmaster at Grafton Grammar School. 4 Ellis then returned to Sydney where he became a certified teacher recognised by the New South Wales Council of Education. His next post was at Sparkes Creek, a two room schoolhouse, where one room was for classes and the other room was Ellis' living quarters. 5 His year at Sparkes Creek proved to be the most eventful in his life to date 6, with Ellis noting:


At Sparkes Creek…a new mental activity greater than that of Grafton was coupled with a solitude deeper than that of Carcoar, in a physical atmosphere which was for me that of joy. Now evidently, though I could not have known it beforehand, was the moment for the discord in my spiritual life to be at last resolved in harmony. 7
His time in Australia led to his one essay in fiction Kanga Creek: An Australian Idyll published in 1922 and praised as "the most delightful of bush idylls". 8

In 1879, Ellis returned to England and studied at St Thomas's Hospital Medical School. By 1889, Ellis obtained his licentiate of the Society of Apothecaries. However Ellis never had a medical practice. 9

In 1883 he joined the Socialist debating group The Fellowship of New Life. 10 The Fellowship developed an offshoot group, The Fabian Society and members included Annie Besant, Graham Wallas, George Bernard Shaw, Edward Carpenter, Walter Crane, HG Wells, Sidney Webb and Beatrice Webb. 11

Ellis was a supporter of the Eugenics movement, becoming Vice President of the Eugenic Education Society and wrote on the topic in his book The Task of Social Hygiene. 12

In 1891 he married Edith Lees, the English writer and proponent of women's rights. Their unconventional marriage is detailed in Ellis' autobiography My Life. 13

During his lifetime, Ellis published 36 books and left behind manuscripts that became 5 more books published posthumously. 14 His first book was The New Spirit published in 1890. Of his many publications the most important work is the 7 volume work Studies in the Psychology of Sex ( Vol.1 - The Evolution of Modesty, the Phenomena of Sexual Periodicity, Auto-erotism; Vol. 2 - Sexual Inversion; Vol. 3 - Analysis of the Sexual Impulse, Love and Pain, the Sexual Impulse in Women; Vol. 4 - Sexual Selection in Man; Vol. 5 - Erotic Symbolism, the Mechanism of Detumescence, the Psychic State in Pregnancy; Vol. 6 - Sex in Relation to Society; Vol. 7 - Eonism and Other Supplementary Studies). The work became a focal point for a celebrated obscenity court case in the UK and until 1935 only the medical profession had access to it due to legal restraints. 15

Volume 2 of the Studies in the Psychology of Sex, Sexual Inversion, co-authored with John Addington Symonds, is known as the first English medical text book on homosexuality. The term homosexuality is attributed to Ellis, even though he claims no responsibility for coining it. Other important psychological concepts developed by Ellis include autoerotism and narcissism. 16

His knowledge of French, German and Italian enabled him to be on cutting edge of contemporary thought. Aside from Medicine, his field of interests included "anthropology, archaeology, architecture, botany, ethics, ethnology, geology, history, literature, music, mythology, painting, philosophy, physics and sculpture". 17

A list of archival material relating to Havelock Ellis is available on the UK National Register of Archives. The archival material includes correspondence and research notes.

A list of works by or about Havelock Ellis is available on WorldCat.

A number of works by Havelock Ellis are available through Project Gutenberg.




Havelock Ellis, portrait and signature from Impressions and Comments, 1941.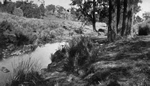 Sparkes Creek, an enlargement of this photograph always stood by Ellis' bedside during his last years.
Photograph from Ellis, H. 1940, My Life, Heinemann, London, facing p. 120.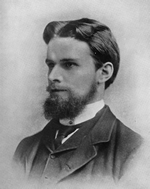 Havelock Ellis at the time he began his medical studies.
Photograph from My Life, facing p. 148..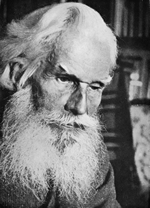 Havelock Ellis in February 1938.
Photograph from My Life, frontispiece.