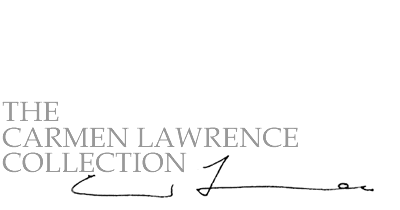 "I will be happy to be judged, at the appropriate time, as a leader who wasn't afraid to expose the truth, to deal with it directly and comprehensively, and to accept the great responsibility of restoring confidence in Western Australia".
"…when you're changing attitudes, the place to start is with young people. Education is the way to create a confident and assertive new generation, with the imagination to see Australia's potential and the problem-solving skills to turn that potential into reality".
Dr Lawrence presented a public lecture Why inequality matters at the launch of her collection at Curtin on 13 November 2008.