This online exhibition Without Classification: Hazel Hawke is based on the exhibition of the same name which was jointly organised by the John Curtin Prime Ministerial Library (JCPML) and the John Curtin Gallery with Guest Curator, Margaret Moore. The exhibition was presented from 26 September to 10 November 2002 at the John Curtin Gallery, Curtin University of Technology, Bentley, Western Australia and brought together important material from the Hazel Hawke records held at the JCPML with distinguished examples of poster art in Australia.
Through a compilation of sound, video, photographs, documents, posters and graphics from newspapers, the aim of the exhibition was to offer parallels between themes in Hazel Hawke's presentations during her time in the Lodge with the messages and persuasions of poster art of that time.
Exhibition brochure:
Access the .pdf file of the exhibition brochure (289 kbytes).
Acknowledgements:
Many people and organisations assisted in the successful creation of both the original and online exhibitions.
See Acknowledgements for details.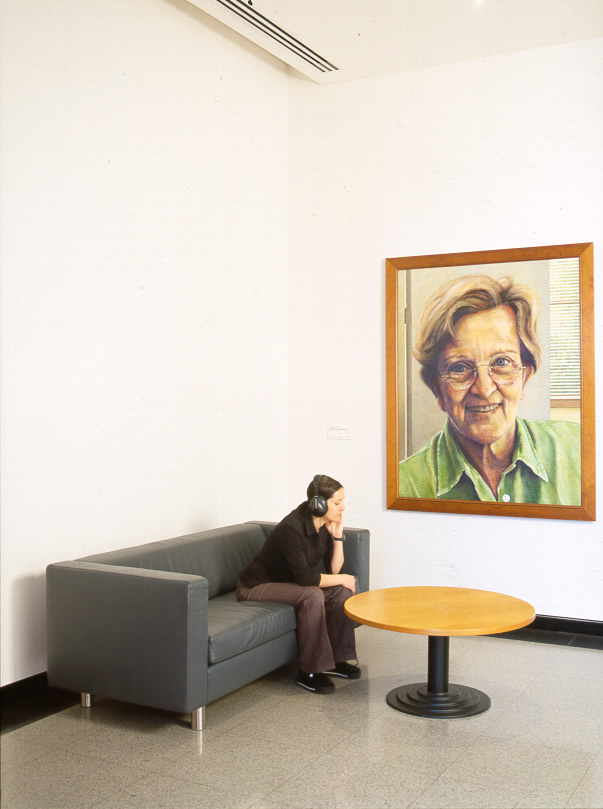 Audio station providing access to speeches and
interviews of Hazel Hawke near painting of Mrs
Hawke by Sally Robinson.
Photograph: JCPML00772/2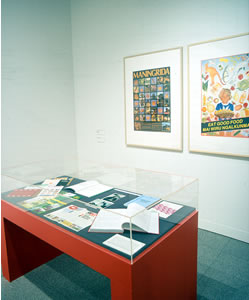 Archival records from the Hazel Hawke collection and
poster art from the 1980s featured in the exhibition.
Photograph: JCPML00772/2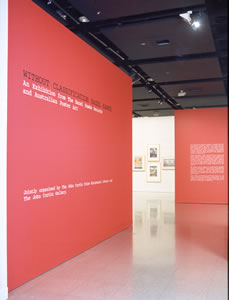 Entry to the exhibition in the John Curtin Gallery, Nov 2002
Photograph: JCPML00772/2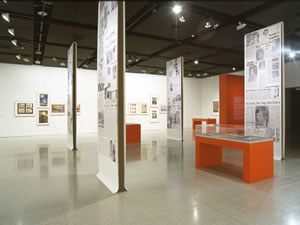 View of exhibition showing panels of newspaper collages,
documents in display cases and poster art.
Photograph: JCPML00772/2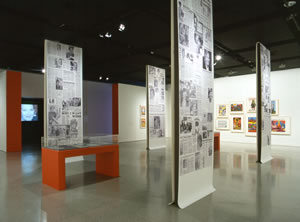 The exhibition 'Without Classification' featured poster art,
collages of press clippings, photographs, video and sound.
Photograph: JCPML00772/2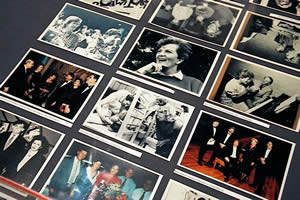 Photographs from Hazel Hawke's years in the Lodge provided glimpses
of the varied events and issues that she was passionate about.
Photograph: JCPML00772/3