The collection comprises over 300 items, mainly books, journals, and programs and proceedings of various international and Australian conferences. Included are most of the major textbooks and works written from the late 19th and all of the 20th century by renowned sexologists from all over the world. There are also samples of prominent works from previous eras. The Australian programs and proceedings date back to 1974 and the International ones to 1978 to the inception of the World Association for Sexology (now renamed the World Association for Sexual Health).

The diversity of topics demonstrates that sexuality is an all-encompassing subject. In the collection you will find works offering serious, scientific theories and research, such as Hines' Brain Gender; Whipple and Komisaruk's studies on the G-Spot and female ejaculation, the various works of Masters and Johnson, and Money's erudite but controversial theories.

Clinical and Therapeutic Approaches
For the serious scholar
For the lay reader
Behavioural scientists
Works of particular interest
Conference proceedings
Journals in the collection
Human sexual behaviours
Personal papers of Dr Jules Black
Sexology-related Material at Curtin University Library
Other Collections Relating to Sexology


Clinical and therapeutic approaches

Clinical and therapeutic approaches are also well represented in works such as Elstein's Sexual Medicine, Broom and Wallace's Psychology and Gynaecology, Rosen and Leiblum's Case Studies in Sex Therapy and Annon's The Behavioural Treatment of Sexual Problems. Jack Annon formulated the PLISSIT (permission, limited information, specific suggestions, and intensive treatment) model of sex therapy, which is still used extensively. He and Ron Pion were amongst the pioneers of behaviour modification techniques for sexual dysfunctions.

There are samples of works addressing the sexual and intimacy needs of people with disabilities, for example Heslinger's Not Made of Stone and Mooney's Sexual Options for Paraplegics and Quadriplegics. Scholars might like to consider the focus on options for males vis a vis females.

Works on the law and on ethics are represented, including Green's Sexual Science and the Law and Masters and Johnson's Ethical Issues in Sex Therapy.
Although sometimes controversial, Masters and Johnson have been major contributors to our knowledge of sexual function and dysfunction. When Human Sexual Inadequacy was released, Belliveau and Richter wrote a companion book, Understanding Human Sexual Inadequacy designed for lay consumption. Amongst the Masters and Johnson's books you will find Homosexuality in Perspective which caused uproar and anger in the gay community. Why? For example, the authors failed to mention anal intercourse. On the other hand you will find Silverstein's book, The Joy of Gay Sex and Sisley's The Joy of Lesbian Sex much more explicit and enlightening. Of course, these books were written in the pre-HIV/AIDS era and should be viewed within that context.
The books by Linda Valins are the first to be written by a person with vaginismus. This situation was echoed many times in Dr Black's patient cohort, resulting in his becoming one of the leading experts in the area. Valins and Dr Black corresponded after her first book on vaginismus came out and subsequently met in London. Dr Black wrote the foreword to Valin's second book, published in 1993.
The serious scholar should consult works written by Professor Joe LoPiccolo and his famous graduate Julia Heiman, current head of the Kinsey Institute. In the 1970s and 80s many women reported difficulty in achieving orgasm. These two authors, as well as Lonnie Barbach, are supreme. Heiman herself refers to Nancy Friday's books containing a myriad of sexual fantasies that assist women to accept responsibility for their own sexuality. The pictorial book from the Multi Media Resource Center, The Yes Book of Sex, Getting in Touch is an excellent companion.

Scholars would be interested to compare these works with contemporary theories on this topic. Particularly recommended are Helen O'Connor's detailed description of the hitherto unrecognised anatomy of the clitoris, Rosemary Basson's model on the complexity of the female sexual response cycle, and Rosemary Coates' three dimensional model of human sexual response.
In his workshops and lectures Dr Black never lost sight of the fact that, when speaking to an audience of colleagues, he was also speaking to them as human beings with their own, individual sexuality. Hence he always invited their partners to attend, knowing that they would continue the work beyond the lecture halls. The purpose was to get the message to lay audiences. This explains the inclusion of a number of works depicting the enjoyment that one can derive from sexuality. Thus, the collection includes self-help books and pictorial eroticism as well as some famous erotic literature. Amongst the self help books are the Our Bodies, Ourselves manuals published by the Women's Health Collective and several books written by Alex Comfort as part of the The Joy of Sex series of titles. It also includes erotic literature from the Greek golden age by writers such as Apuleius, the renowned Indian instruction manual The Kama Sutra and the works of the Marquis De Sade, 'J', 'M', Xaviera Hollander and Nancy Friday.
There are many books on relationships authored by behavioural scientists, including for example: Berne, Deveson, Albert Ellis, Havelock Ellis, Farrell, Reuben, Schnarch and Tannen. Scholars might be interested in comparing the mores of the periods in which many of these books were written and the assumptions upon which the theories were based, with contemporary works. In particular, scholars should reflect upon the foundations of western psychology and psychiatry and consider its validity in the 21st century.
Works of particular interest

Of particular interest is one book that was apparently so unacceptable that even when censorship was relaxed in the US, professors kept it under lock and key for the eyes of postgraduate students only. Human Sex Anatomy by Dr Robert Latou Dickinson comprises a series of accurate, life-size anatomical drawings of the sex organs namely: nipples, breasts, the vulva, including the clitoris, labia minora and majora, and the penis. The illustrations demonstrate a wide variety of sizes and shapes, thus dispelling the myth of 'normality'. Life-size tracings of male erections are also included. The first edition was published in 1930 and a second edition in 1947. The book in this collection is the 1971 facsimile edition.
Amongst books for the lay reader written by authorities in the field, one finds the works of Barbach, Chartham, the Clarkes, Comfort, Hite, Kitzinger, Ladas and Whipple, Paget, Resnick, Whipple and Ogden and Williams.
Finally it is important to mention two books from the Feminist Women's Health Centers. Giving advice, for example, on how to stay out of a gynaecologist's office is a book Dr Black wished many of his colleagues would read and absorb. The Women's Health Collective has been a factor in empowering women to take control over their own bodies.
Proceedings from the biennial World Congress of Sexual Health, organised by World Association for Sexual Health (WAS) may be found under the number and place of the Congress. For example IVth Mexico City 1979, WAS; Vth Jerusalem 1981, WAS; VIth Washington DC 1983, WAS; VIIth New Delhi 1985, Kothari; etc. Scholars who wish to investigate the historical development of sexology through these records may obtain copies of the proceedings not found in this collection through the web site of the World Association for Sexual Health.

Proceedings from other international meetings such as the Psychosomatic Obstetrics and Gyneacology conferences are found under: Maui 1985, ASPOG; VIIIth Melbourne 1986, Dennerstein; IXth Amsterdam 1989, van Hall; and Xth Stockholm, Wijma.
Amongst the journal collection is an excellent series of The Annual Review of Sex Research published by the Society for the Scientific Study of Sexuality (SSSS). Starting with their immediate forerunner, Challenges in Sexual Science, the collection includes 18 Reviews. Edited by luminaries Davis, Bancroft, Rosen, Heiman and Rowland, each one contains original papers written by the experts in their various fields of sexology. The journals of the International Academy of Sex Research (IASR) are to be found under Archives of Sexual Behavior. SSSS journals are to be found under Journal of Sex Research and the British journals are found under Journal of Sex and Relationship Therapy.
Human sexual behaviours

The collection's major works describe a wide range of human sexual behaviours, including those that are deemed illegal in some countries and/or are defined as mental disorders. Dr Black, like many sexologists, has questioned the concept of 'normal' sexual behaviour vis a vis 'abnormal' behaviour. Books written by Musaph, Money, Sadock and Leiblum are useful references when managing cases that are classified as a mental disorder in the American Psychiatric Association's Diagnostic and Statistical Manual of Mental Disorders (DSM) or the World Health Organisation's International Classification of Diseases (ICD). It will be of interest to scholars to compare the various editions of both these manuals, against the impending publication of DSM-V and ICD 11 (both due for publication 2011-2012).

In both western and eastern cultures, Sexology as a serious subject has its roots in antiquity. In the 19th century, European sexology was extremely productive, with a short hiatus preceding and during World War II. By the mid-20th century there was a renaissance. The depth and breadth of the collection should provide scholars with a rich source of historic information and afford insight to the evolution of the science and how contemporary attitudes and values influence the direction that is taken.
Personal papers of Dr Jules Black
Personal papers include:
Brochures and proceedings of seminars and conferences attended by Dr Black

Correspondence to Dr Black

Newspaper clippings relating to the subject of sexology collected by Dr Black

Collected materials related to ASSERT (Australian Society of Sex Educators, Researchers and Therapists)

Miscellaneous papers regarding Dr Black's contribution to courses on human sexuality.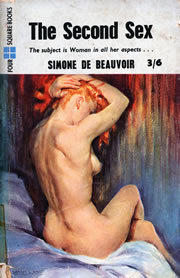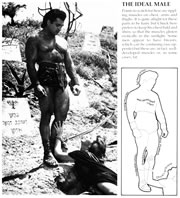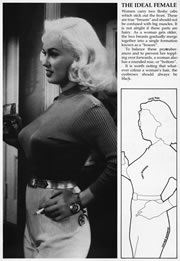 Tongue-in-cheek depictions of the 'ideal male' (top) and 'ideal female' (bottom) from:
Aiken, B., Herridge, B. and Rowe, C. (1982). How to do Sex Properly, Muller, London, pp. 10-11.
Other Collections Relating to Sexology
FPWA (Family Planning Western Australia) Sexual Health Services' Library
The FPWA Sexual Health Services' Library is located in Northbridge, WA, and has extensive resources on a range of topics including men and women's health, contraception, sex education, sexual abuse, gender issues, sexual orientation, relationships and personal growth. There is no charge to use the library and for those wishing to borrow items, individual and organisational membership to the Library is available. For further information, access the FPWA Sexual Health Services' Library website.
Learning and Development Centre (LDC), Department for Child Protection, Western Australia
The Learning and Development Centre (LDC) offers learning and development programs to staff within the WA Departments for Child Protection, to Community and non-government community organisations funded and endorsed by the Department and to the Department's foster carers. LDC is a registered training organisation and issues nationally recognised qualifications. Training programs are offered face-to-face, online and use work-based learning methods. The Department for Child Protection is Western Australia's largest provider of field placements for students enrolled in a Social Work degree. For further information, access the LDC website.
Library Services, Department of Health (Western Australia)
The Department of Health (WA) hold resources relating to public health, health services administration and management, community health and environment health. The collection includes a comprehensive special collection of material relating to the history and development of public health and medicine in WA. Access to the collection is restricted to Health Department employees. The public may view documents in the archival collection by appointment only. For further information, access the Department of Health website.