Queensland writer Bob Wurth has now published four non-fiction books on the Asia Pacific region.
He was a foreign correspondent for the Australian Broadcasting Corporation based in Singapore between 1981 and 1985 and in 1988. He reported for ABC radio and television on major events in Japan, Singapore, Malaysia, Indonesia, the Philippines, Thailand, Pakistan and India. His assignments included the assassination of Benigno Aquino at Manila Airport in 1983 and Indira Gandhi in New Delhi in 1984.
He was ABC Manager for Asia in 1984 and 1985 and acted as Bureau Chief Asia in 1988. He later became Manager for Queensland for ABC radio and television, before taking up writing on a full-time basis in 1999. He had also worked as an ABC broadcast news consultant to the South African Broadcasting Corporation, in the lead up to that country's first democratic election, undertaking a major review of the SABC public information services. He also worked as a trainer-consultant to the National Broadcasting Corporation in Papua New Guinea.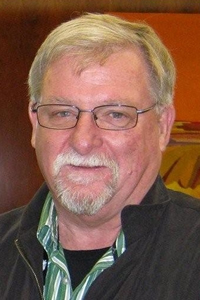 Bob Wurth's published books are:
Justice in the Philippines, Father Brian Gore, the church, the state and the military, ABC Books, 1985.
Saving Australia, Curtin's secret peace with Japan, Lothian Books, 2006.
1942, Australia's greatest peril, Pan Macmillan, 2008, which was updated and published in a new format in 2010.
His fourth book, published in May 2010, is Capturing Asia, an ABC cameraman's journey through momentus events and turbulent history (ABC Books) which is the life story of Phua Tin Tua, a Chinese Singaporean cameraman, awarded the Order of Australia medal, and the Phua dynasty of cameramen.
In 2008, Bob Wurth donated his papers relating to his research for his book Saving Australia, Curtin's secret peace with Japan to the JCPML.
Research undertaken for this project was conducted by Bob Wurth as a 2009 Fellow to the Australian Prime Ministers Centre, Canberra, and the 2009 Visiting Scholar to the John Curtin Prime Ministerial Library. Some of the subject matter was earlier detailed in Wurth's book of 2006; Saving Australia, Curtin's secret peace with Japan, Lothian, South Melbourne, and in 1942, Australia's greatest peril, Pan Macmillan, 2008.
Details on Bob Wurth's books can be found at: www.bobwurth.com
After completing a degree in history and English at the University of Western Australia in 1968, Sue studied graphic design at the London School of Printing. On returning to Western Australia, she lectured in typographic design at Perth Technical College and became the first designer at the new Fremantle Arts Centre Press. A period of freelance work and involvement in a small screen printing business in Pemberton and Healesville in Victoria followed. Sue then worked as a designer for a public library service for three years while completing a graduate diploma in librarianship at the University of Melbourne. Sue then worked for several years as a reference librarian at Swinburne University.
From 1997 to 2007 Sue worked as a Senior Librarian in the Curtin University Library.
Sue currently works as a freelance designer with a special interest in website design.