Exterior of the JCPML
The JCPML was part of the John Curtin Centre, constructed in 1997, which originally included the JCPML, the John Curtin Gallery and the John Curtin International Institute.
In the panorama, you will gain an appreciation of the landscaping and buildings which provide an impressive entrance to Curtin University's Bentley campus.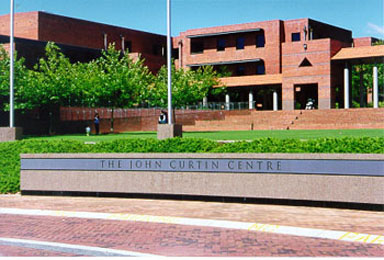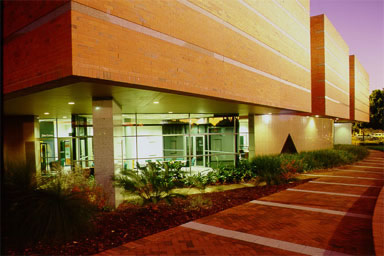 View Panorama of Exterior of JCPML
You'll need Quicktime 5 or higher for PC or Mac to view these panoramas. If you are unable to view the movies, you can return to this page to download.
Once the panorama file has loaded, you can move around the exhibition and also zoom in and out by following the directions on the key below which also appears under the movie frame.